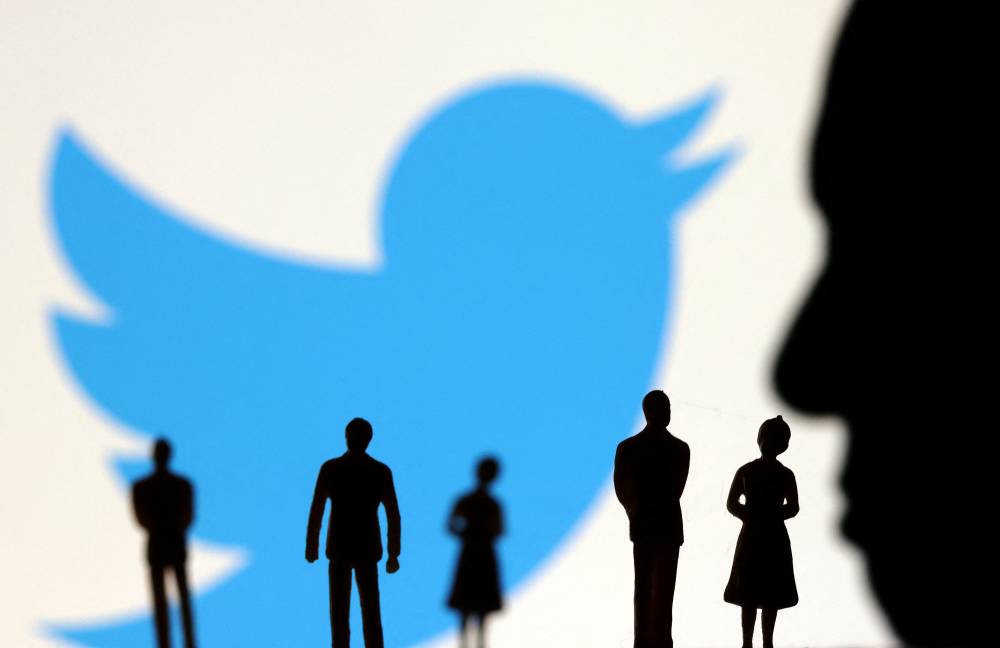 Twitter has started laying off a large number of employees, according to a memo sent to the company's employees, while a number of them filed a lawsuit considering that the move of the new platform owner, billionaire Elon Musk, violates labor law in the United States.
Twitter employees began receiving e-mails, including the decision regarding their fate.
The number of employees involved in the procedure is not yet known, but the Washington Post said that nearly half of Twitter's 7,500 employees will have to leave, which was confirmed by Agence France-Presse, citing a second internal memo, with the start of receiving layoffs.
"In an effort to put Twitter on the right track, we will embark on the difficult process of reducing our workforce globally," the letter said.
Twitter employees have been waiting for this kind of bad news since Elon Musk completed his $44 billion acquisition of the network late last week, quickly dissolving its board of directors and expelling its CEO and a number of senior managers.
Late Thursday, a group of five employees who were fired from Twitter filed a lawsuit against the company for failing to give them notice of the decision before the 60-day period required by US federal law and California law, according to the complaint.
The lawsuit is based on a law referred to as "Warren", which gives employees and workers the right to obtain early warning in cases of mass layoffs or the closure of facilities.
The lawsuit also asks the court to prevent Twitter from requiring employees to sign documents that would lead to a waiver of their rights under Warren Act.
workplace review
Musk's audit of the workplace and staff, as well as other projects, was so exhausting that some engineers spent the night at Twitter headquarters over the weekend.
And the email sent Thursday asked employees to go home and not come to the workplace on Friday.
"Our offices will be temporarily closed and all special entry cards will be suspended," the letter said, and "those on their way to the office must turn around and go home."
The letter acknowledged that Twitter was going through a "challenging experience".
"We recognize that this will impact a number of people who have made valuable contributions to Twitter, but this action is unfortunately necessary to ensure the company's success progresses."
However, some employees criticized the measures.
"The current layoffs are a farce and a disgrace," Taylor Lees, the manager of a team of engineers who said he had been laid off, tweeted Sunday. Tesla followers make decisions about people they know nothing about except how many lines of code they produce. This is a farce."
Several engineers were asked to print the last lines of code they produced, said an employee who asked not to be named.
It also created lists comparing computer scientists, particularly on the basis of their production volume, according to another employee.
financial troubles
Musk, who says the Twitter deal is overvalued, is looking for ways to make Twitter generate revenue quickly.
One of his ideas was to advertise a monthly fee of $8 to users wishing to verify their accounts on the platform.
A news report this week said that Musk wanted to charge a $20 monthly fee but faced angry reactions, including Stephen King, the famous book author, tweeting "$20 a month to keep the blue light?" followed by an expletive.
On Twitter, Musk responded, "We have to pay the bills somehow!" Twitter can't just rely on advertisers. What do you think of eight dollars?
Global companies such as General Mills and Volkswagen suspended their Twitter ads on Thursday, as pressure mounts on Musk to turn his platform into a profitable business.
The auto giant, General Motors, was the first major advertiser to suspend its advertising in the wake of the purchase.
Officials and civil rights groups have expressed concern that Musk will open the site to hate speech and misinformation, and return banned accounts, including that of former President Donald Trump.
Advertisers are Twitter's main revenue stream, and Musk sought reassurance that the site would not become a "hateful place that's free for everyone."
(agencies)