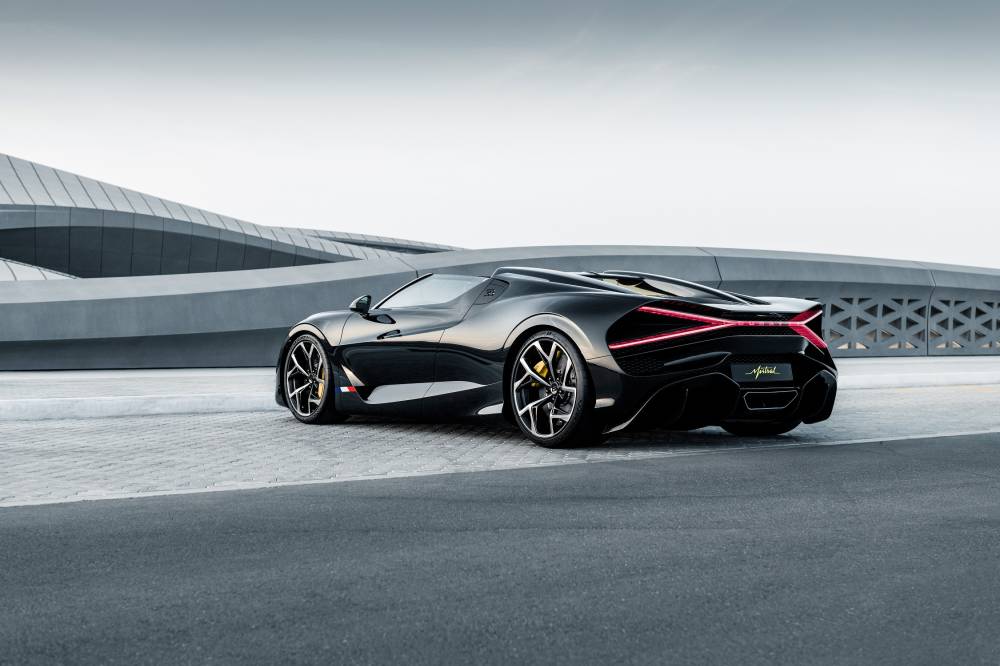 Dubai: «Gulf»
The "W16 Mistral" car is being displayed for the first time in the region at the "Bugatti" UAE showroom of the "Al Habtoor Motors" company, and therefore the presence of this car in Dubai confirms the importance of this region for the "Bugatti" company.
Kostas Psaris, Bugatti Regional Director for the Middle East and Asia, said: "The Arabian Peninsula is one of the main sales markets for Bugatti, and it represents about a quarter of the orders we receive for the Chiron. The UAE also has the largest fleet of Bugatti Veron cars in the world, with more than 50 of them in the country. The high levels of enthusiasm and great passion in the Middle East for Molsheim super sports cars, including our flagship roadster, the W16 Mistral, is truly exceptional.
While in the UAE, W16 Mistral headed to the Bee'ah Group headquarters in Sharjah, where the iconic sand dune building designed by the late famous architect Zaha Hadid is located. Bee'ah Group is a pioneer in the field of sustainability in the Middle East, and its headquarters is a model for future offices, and it is designed to be one of the most intelligent and sustainable buildings in the world. This dune-like structure shares its vision with the elegant and purposeful design of the W16 Mistral.
Source link