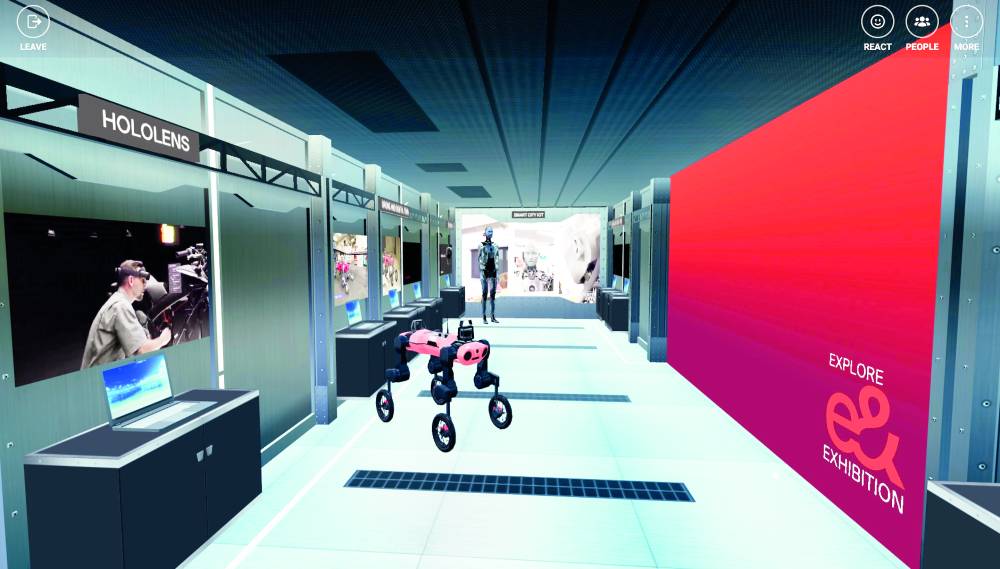 Dubai: «The Gulf»
The "Tech Leader" report for 2022 issued by KPMG recently confirmed that companies in the UAE are outperforming their global peers in the field of digital transformation, including investments in the areas of the Internet of Things, the edge, the fifth generation network and smart automation; The results of the report indicated that the majority of respondents (93%) of companies operating in the country plan to invest in the world of metaverse, due to the widespread dependence on technology and customer demand.
While the report pointed out that 90% of the companies participating in the survey plan to benefit from the Web3 network within the next five years; The report expects the increasing interest of many companies towards intensifying their investments during the year in both (Metaverse World 29%) and (Web 3 – 3 WEB – 24%), which is a higher percentage than global global companies.
In this regard; Growth, efficiency, effectiveness, and modernization are among the key factors that contribute to driving digital transformation; Half of the companies surveyed in the UAE – compared to just 33% of global companies – said that digital transformation positively affects financial tasks. And 50% of companies in the UAE reported that marketing, sales and service functions benefited more from digital transformation, compared to 44% of global companies.
Fadi Kassatly, Partner and Head of Digitalization and Innovation at KPMG, said: "There is no doubt that advanced technologies have helped many companies face challenges over the past two years, and the UAE is moving steadily to enable digital transformation, as most companies are keen to intensify their investments. In technology as part of its quest for digital transformation in all aspects of its business. Our report highlights that the UAE has come a long way in this area, with more investments in emerging technologies playing a role in driving business into the future.
Source link