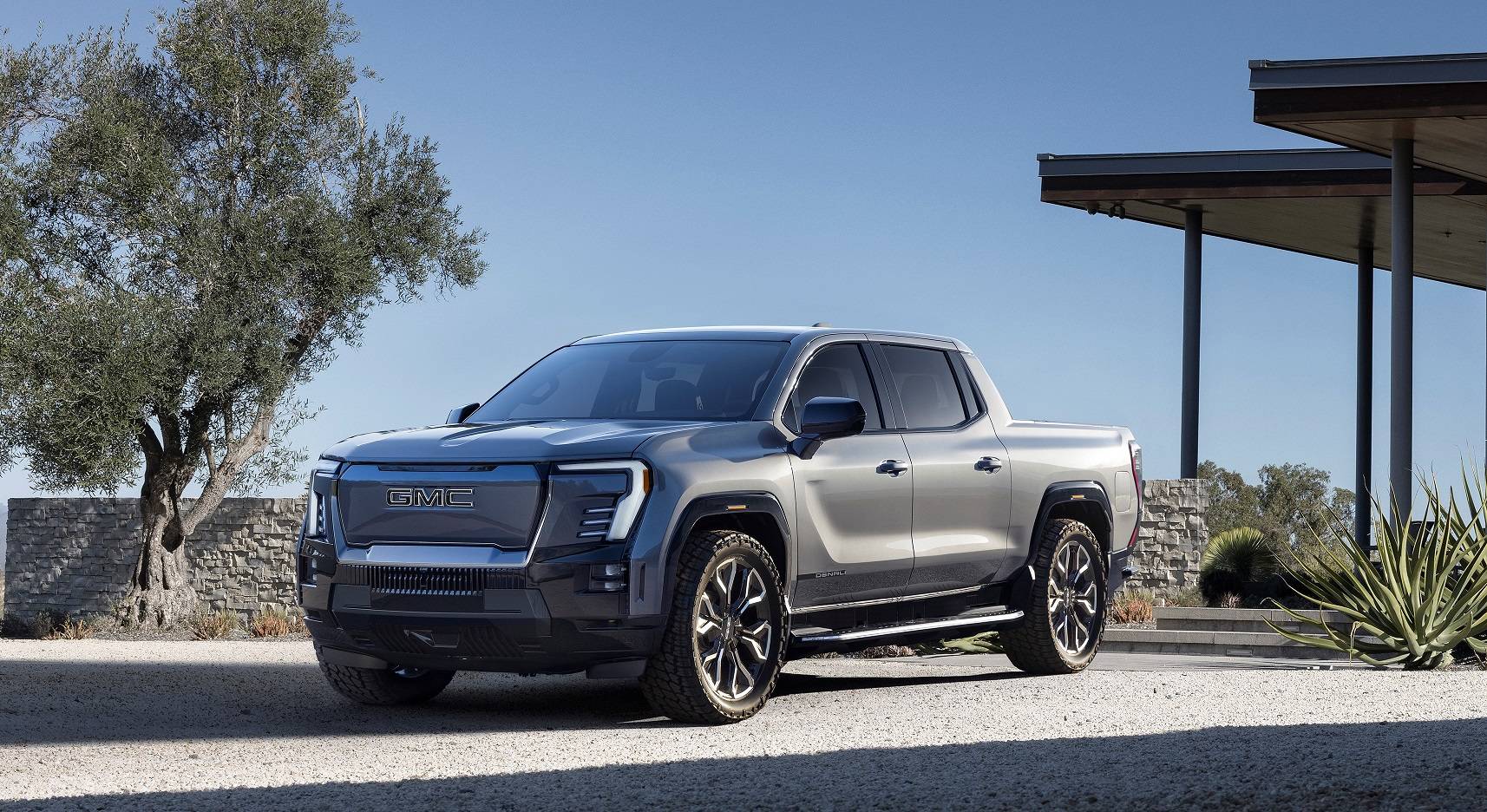 Dubai: «The Gulf»
GMC announced that it will launch the first-ever electric Sierra EV truck, which marks a significant turning point for the famous brand in the premium pick-up truck segment. It is thus expanding its premium range of fully electric trucks. At the head of the lineup is the Sierra EV Denali Edition 2024, which offers uncompromised levels of pickup capability and a driving range estimated by General Motors of 640 km (400 miles) when charged. Complete, unique features made possible only thanks to the special platform for electric trucks.
GMC will be the only brand to offer three all-electric trucks, with the Sierra EV joining the highly anticipated GMC Hummer EV in both pick-up and SUV versions. The three trucks are based on GM's advanced "Ultium" platform, which allows the benefit of enormous levels of flexibility and optimum performance in an all-electric truck.
The 2024 Sierra EV Denali features a number of new GMC innovations, with 754 horsepower and 785 lb-ft of torque, according to General Motors estimates in maximum power mode, in addition to the in-vehicle power plant that transforms the Sierra EV. Denali is a portable power source, with an EVA of up to 10.2 kW that can be used in many different conditions.
The vehicle has 800-volt fast charging capabilities via DC charging up to 350 kW, which provides 100 miles of driving range after charging for approximately 10 minutes – best-in-class charging capabilities in an electric truck category.
Source link