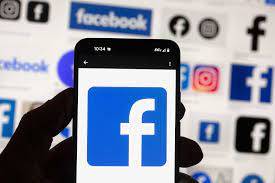 Paris – AFP
In early 2023, Agence France-Presse announced that Facebook will stop its cooperation with its subsidiary Media Services, which is responsible for selecting content that appears on the Facebook News service, which was launched in February.
The American Meta group, which owns the social network, confirmed that the contract would not be renewed, preferring that algorithms "organize" (sort and select) the news content instead of journalists.
The limited-term contracts belong to more than a dozen journalists hired by "Media Services" to carry out this task, according to the management of "Agence France Presse", which did not comment further.
"We are constantly evaluating our global partnerships to curate content based on the needs of our users and products," a Meta spokesperson said in a statement sent to Agence France-Presse and Le Figaro, which first reported the news.
The Facebook News service will continue until at least the end of 2024, based on contracts concluded since last fall with a number of French media outlets to use its content.
Facebook is constantly accused of being a platform that spreads false information, and it launched the news service in France in February after its launch in the United States at the end of 2019 and then in the United Kingdom, Germany and Australia.
The expiration of the contract with Media Services comes at a time when Meta is experiencing difficulties, with its net profit falling 52 percent to $ 4.4 billion in the third quarter, and it plans to boost production of short videos to compete with the Tik Tok application.
On the other hand, Meta pays for more than 80 media outlets around the world, including Agence France-Presse, under the content verification program.
Source link